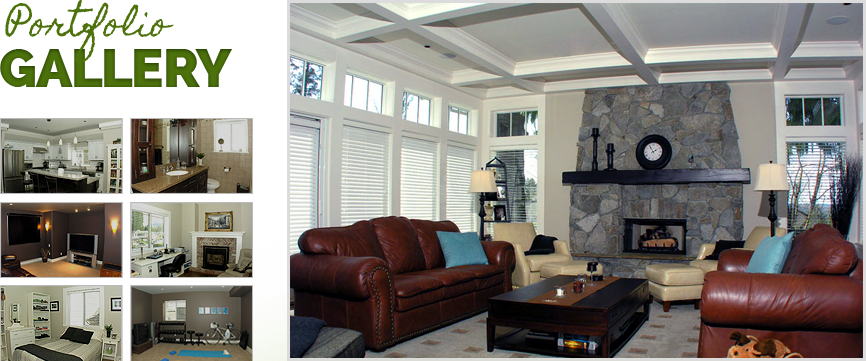 OUR METHOD

PREPARATION
I begin each project by protecting the flooring with canvas drop sheets and protecting the furniture with plastic. I also make plastic doorways to keep sanding dust from getting to other areas of the home. My next step involves using a trouble light to look for imperfections on the surfaces to be painted. I am very skilled at fixing screw pops and settling cracks. After all of the filler has been sanded and primed, I then use a combination of tape and free hand to achieve straight cut lines along the ceiling and trim. My back-roll technique spreads the paint evenly, providing a stunning backdrop for your artwork. After 2 coats of high quality paint are applied, I then turn my attention to the trim. Again, I use a combination of tape and free hand to achieve very straight lines. Lastly, I accomplish a very thorough clean up including using a special shop vacuum designed to limit dust from escaping into the air.

OUR QUALITY
Years of experience working on elaborate homes in Vancouver, White Rock, the Fraser Valley, Whistler and as far away as Taiwan have honed my skills as a paint professional to a very high degree. My ability and willingness to learn is ongoing, as I am always looking for ways to improve my craft.
I have excellent references you can and should contact. Not only will they tell you I am reliable, fair in my pricing, work hard to complete the job in a timely manner, but they will also tell you that I am one of the best painters they have ever worked with.

OUR GUARANTEE
I am so convinced you will be so pleased with my high quality workmanship you do not pay me until you are 100% satisfied.